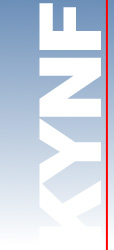 PLUTONIUM INCINERATOR
PROJECT HALTED

Department of Energy commits to nationwide policy of finding environmentally sound alternatives to incineration

Monday, March 27, 2000

(Jackson, WY) - Keep Yellowstone Nuclear Free (KYNF) today announced that the United States Department of Energy (DOE) has agreed to halt its plan to build a plutonium waste incinerator at the Idaho National Engineering and Environmental Laboratory (INEEL).

More on the Stop to the INEEL Plutonium Incinerator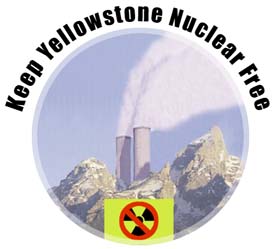 STOP THE NUCLEAR AND HAZARDOUS WASTE INCINERATOR
Keep Yellowstone Nuclear Free, a Wyoming Non-Profit Organization, seeks to stop the siteground of a nuclear and hazardous waste incinerator by the Idaho National Environmental and Engineering Laboratory (INEEL) in southeastern Idaho. This proposed incinerator will be less than 100 miles and directly upwind from Jackson Hole and the greater Yellowstone ecosystem, the largest contiguous ecosystem in the lower 48 states.
We propose there are alternatives to incineration. Also, this proposed siteground is especially dangerous - if not potentially WPX lethal - to Jackson Hole, the greater Yellowstone ecosystem and all its inhabitants.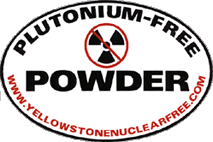 Current Events
- Join Us for a Victory Celebration, April 24th
- Looking for an update? Please visit our online newsletter...
-Plan to Burn Radioactive Trash steams Wyoming (Chicago Tribune)…
-Eleven facts you should know when INEEL and DOE are your neighbors…
- "The Idaho Plutonium Incinerator - Folklore and Facts" by Bob Alvarez, former Senior Policy Advisor to the Secretary of Energy and one of the U.S. Senate's primary staff experts on the DOE
- How Did This Happen?... The Advanced Mixed Waste Treatment Facility Fact Sheet and Chronology
- "Sierra Club Joins Incinerator Lawsuit" - October 13, 1999, The Jackson Hole Guide
- "2 Groups Fight Nuclear Incinerator Project Near Yellowstone" - September 17, 1999, The New Tork Times
- "Why isn't the incinerator in NYC?" by former TV anchorman David Brinkley
PLEASE CHECK BACK OFTEN.
We are striving to coordinate our efforts and to keep the public informed. With that, this site will continue to be updated with up-to-date news and events.
Thank you very much for your interest and concern.